Windy Ridge School Newsletter

4th April 2018

Term 1  Week 10

School Bank Account:  ASB 12 3072 033 4812 00

PTA Bank Account:   ASB 12 3072 038 4799 00

KINDO: online school shop (click on KINDO to register)
Respect, Resilience, Kindness, Integrity

Hello, Hola a todos, Kumusta, Annyeonghaseyo, Ni Hao, Konichiwa, Namaste, Zdravstvuyte, Ciao, Cześć, Hallo, Bonjour, Salut, Fakalofa Lahi Atu, Talofa Lava, Kia Orana,  Kia Ora Koutou
News from the Principal 
I hope everyone had an enjoyable Easter weekend.  The weather has certainly been beautiful.
We only have another seven school days this term, with the term ending on FRIDAY 13th April at 3pm.  
The new school term starts again on Monday 30th April at 8.30am, with our powhiri assembly to welcome our new students and families at 9am.  Everyone is welcome to come along to this assembly.
School News
Digital Citizenship
This term we have looking very closely at the way we interact with other people on the internet.  We have developed a Digital Citizenship programme that we deliver to all our classes, teaching them how to respect and care for devices, safely interact on the internet and what NOT to share about themselves.  The students learn about what to do if they see something that makes them concerned or uncomfortable, and who they can ask for help if they need it. The rule we have for sharing information is YAPPIE.
We don't share any of the following information without an adult's permission:
Y – your name
A – address
P – phone number
P – passwords
I – image
E – events
 Being connected is a normal part of our children's world – they are digital natives.  It is highly unlikely they will ever go back to a world without the internet and technology.   We need to help them navigate their way safely.  If you are interested in more information or things you can do at home please visit
Netsafe – Online Safety for New Zealand
 for some great ideas.
Upcoming Events and Trips
**** School Notices are available on the school website. ****
Reminders
School Donation – Thank you to all our families who have made their donation,  If you would like to donate before the end of this term we are offering a $20 discount. School Donation 2018
Pacifica & Kapa Haka Groups – The Pacifica group has moved to Wednesday afternoons from 2pm to 3pm as the Kapa Haka group for years 3 to 6 will be taking place on Friday afternoons from 1.45pm to 2.45pm.
Updated – Regular Happenings & Groups – We have updated this form with some recent day and time changes – Regular Happenings & Groups 2018
Ideas for Home Learning – At our recent Meet the Teacher evening we shared some homework suggestions, copies are also available from the office.  Ideas for Home Learning

Parking – We have begun the year with a higher than normal number of parents dropping off and/or picking their children up from school.  This has led to heavy demand for parking spaces and some crazier than usual maneuvers. Please respect the rules of the road (including the 40km speed limit) and restrictions on parking (including the 10 min parking zone out the front, no parking between the signs out the back and NO parking in the school car parks).

Of course, in line with our Travelwise policy, we promote our students (especially from Year 3 up) walking to school.  We have three Walking School Buses and children who live further from school can be dropped off a distance from the school so that they can complete their journey to school by foot.  Our Travelwise Students will be promoting active, safe travel to school over the next few weeks.

Sun Safety – Just a reminder that children will need sunhats at school every day.  Please make sure they are named.
Head Lice – Unfortunately these are very common in the community and we have noticed a recent increase in cases. Please check your child's hair regularly.  We have attached this information sheet with some handy advice – Head Lice Notice
Attendance – Please ensure that your children arrive at school on time and that we are aware of their absence by 9.00am each day.  You can either telephone the office and leave an absence message or go online to the school website and use the Report an absence tab.  We do follow up lateness and absence as we are required to report on both to the Ministry of Education and the Board of Trustees.  If you are planning a holiday in term time please advise your child's teacher and the office.
Banking day is Thursday – please send ASB envelopes to the office.
Ez Lunch available all days of the week now. Please go to ezlunch.co.nz  to register and order.  More information available at the office.
Lost Property – please see the office or the hall kitchen for any lost items, please remember to name all clothing and hats.
WINDY RIDGE PARENTS Facebook – We have a closed Facebook page for Windy Ridge parents – you need to request to be part of this page.  It is a valuable page for reminders, information, and general WRS 'stuff.  https://www.facebook.com/groups/windyridgeparents/
School Library – The library will be open from 8.30am to 8.55am on Monday, Wednesday and Friday mornings and during lunchtime.  The students will also get to visit once a week with their classes.
Music Lessons – John Casson from MusiqHub is now offering music lessons in Guitar & Ukulele at our school starting from next Monday 26th March from 9.30am, see the attached notice for more information. John Casson Flyer
Term dates 
School Terms 2018
Term 1     Thursday 1 February – Friday 13 April
                    WAITANGI DAY – Tuesday 6/02
                   EASTER: Friday 30/03 – Tuesday 3/04
Term 2     Monday 30/04 – Friday 6/07
                   Queens Birthday: Monday 4/06
Term 3     Monday 23/07 – Friday 28/09
Term 4     Monday 15/10 –  17/12  TBC
LABOUR DAY – Monday 22/10
PTA News 
Cake Day – This Friday is Room 13's turn to bring yummy cakes and biscuits to sell for $1 at morning tea time.
Disco – Wild Wild West – Friday 6th April from 6pm to 8pm, there is a $5 entry fee, tickets can be ordered from the school office.  Amercian Hot Dogs, drinks, lollies and popcorn are available for purchase on the night.  School Disco 6 April 2018
Entertainment Book Fundraiser –Hey all! We have connected with the Entertainment Book to help fundraise for the school. This book/app is amazing! I save way above the cost of the book in no time (last year it was within one 2 week school holiday) Available in book form or app (i recommend the app!) Purchase through this link before the 15th March and receive 2x Movie Tickets. Share far and wide – any purchase a % comes to the school ($14 from the Auckland ones) https://www.entertainmentbook.co.nz/orderbooks/992s96
Community News
___________________
Learn to Draw and Paint (for ages 7 – 12yrs)
Kids that love drawing and painting keep coming back to these School Holiday One-Day Workshops and After-School Art classes with step-by-step guidance from artist Eion Bryant.
ONE-DAY WORKSHOP: April 24th, 10.00am – 3.00pm, Highbury House, Birkenhead, cost $50.
AFTER-SCHOOL ARTISTS: Tuesdays, 3.30 – 5.00pm for 4 weeks starting May 1, cost $74.
Bookings: eion@eionbryant.com, ph. 483 6703
 ______________
Did you know you can now recycle your expired or damaged child car seat?  Around 90% of seat materials are recyclable which is great news for the environment, and keeping expired car seats out of circulation is good for child safety. SeatSmart accepts any brand of capsule, booster or reversible car seat (no polystyrene boosters) for a small fee of $10 (RRP). For collection site details visit 
www.SeatSmart.co.nz
. You can also like us on Facebook (SeatSmartNZ).
_____________
Gavin Hill Coaching
_______________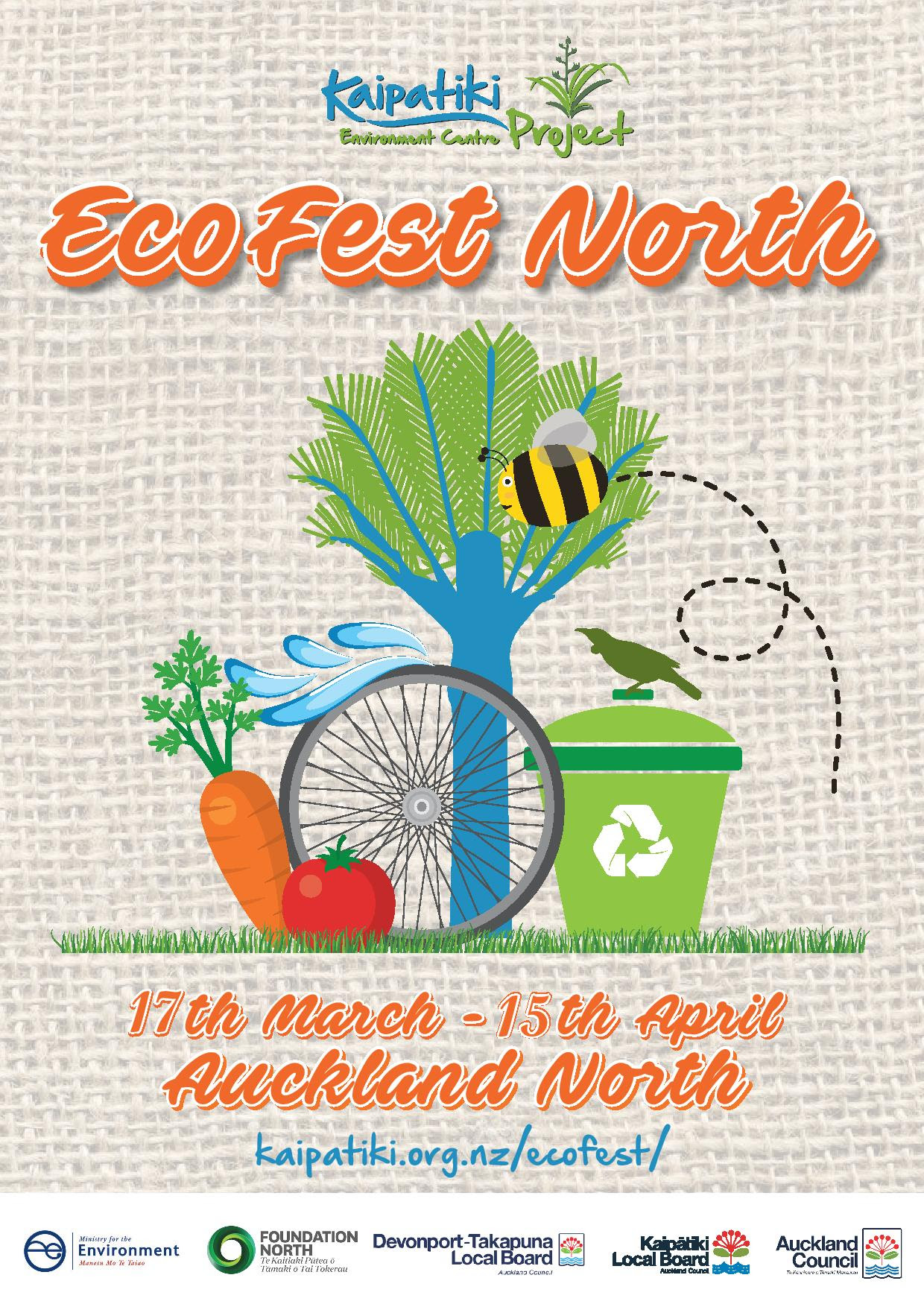 _______________
Kelly Sports
 Wicked Winter Sports! Term 2 after school sports on Fridays from 3.10pm to 4.10pm for years 0 to 5 students.
See the attached flyer for more information and booking information.
 __________________
TAPAC's April Holiday Programmes run by practising industry professionals are now open for enrolment on www.tapac.org.nz!
 We have 12 programmes for children and teens (aged 5-16 Years) running from Saturday 14 – Friday 27 April. There are 2-day, 3-day, full week and weekend workshops, as well as many new programmes across all artistic genres including "Screenwriting", "Comedy and Improvisation" and "Make A Film".
A4-HolProg-2018-APR_PRIMARYINT
_________________
_________________
Auckland Live Kids 2018
 _________________
 FRI 30 MAR TO SUN 13 MAY 2018, SPECIAL EXHIBITIONS HALL
LEGO® lovers look out! Ryan McNaught (aka Brickman), one of only fourteen LEGO Certified Professionals globally, will bring some of the world's most iconic landmarks and masterpieces made exclusively from LEGO bricks to Auckland Museum in one month, just in time for the school holidays.
Discover 50 LEGO masterpieces that will be on display including the Taj Mahal, Michelangelo's Statue of David, The Great Wall of China, the Empire State Building (complete with King Kong), the Leaning Tower of Pisa and the Arc de Triomphe.
Book your tickets now to ensure you can experience the wonders of the world in LEGO at Auckland Museum!
__________________
___________________
_________________
__________________
_____________________
_________________
___________________
Is your child shy? Do they feel intimidated by the idea of public speaking and performance? Do they sometimes find it difficult to make eye contact? Do they just need 45 minutes a week to take part in organised craziness?! It's not too late to join Marrzipan! We are looking for some awesome students to fill some parts in our play, which we will be performing for parents and their peers at the end of term. Come along to a Trial Lesson and see whether you like it! You can sign up for one directly via our website www.marrzipandrama.co.nz (we have contact numbers on there too, should you prefer to talk to a human!)
_____________________
Kaipatiki Community Facilities Trust Sustainable Neighbourhood Project.
Boomerang Bags ` `made in Kaipatiki " is a community driven initiative tackling plastic pollution at the grassroots level through our KCFT Sustainable Neighbourhood Projects which is supported by the Birkenhead Licensing Trust.   The many dedicated volunteers get together to make re-usable bags using recycled materials as a means to provide a sustainable alternative to plastic bags in Kaipatiki.
To set the scene, of Plastic Free Kaipatiki, we absolutely need your help!   Keen Volunteers needed to help with cutting  and sorting the materials, pinning, ironing, stamping and sewing at the planned sewing bees.
All ages welcome! No experience required – sewers non sewers…….churches, community sites………every one volunteer is exceptional……..if you're keen please let us know,   or if you  can donate material for this programme…….or other ideas, we welcome contact Jill@kaipatikicommunityfacilitiestrust.org.nz   Let's see how many sewing bees we can add to the existing  at Bayview Community Centre,   Chartwell Hub and Beach Haven Community House.  Our  two lovely project leads Tracey and Alana……would be keen to hear from you.
The Facebook Page  Boomerang Bags North Shore Auckland https://www.facebook.com/groups/184754688701669/    Thank you.
.

Print or Save this Post