Windy Ridge School Newsletter

November 1st 2017

Term 4  Week 3

School Bank Account:  ASB 12 3072 033 4812 00

PTA Bank Account:   ASB 12 3072 038 4799 00

KINDO: online school shop (click on KINDO to register)
Respect, Resilience, Kindness, Integrity

Hello, Hola a todos, Kumusta, Annyeonghaseyo, Ni Hao, Konichiwa, Namaste, Zdravstvuyte, Ciao, Cześć, Hallo, Bonjour, Salut, Fakalofa Lahi Atu, Talofa Lava, Kia Orana,  Kia Ora Koutou
News from the Principal 
Term 4 Events
This term is always busy.   We have a number of events planned including a visiting author, school athletics day, Helpers Morning Tea, team trips and our end of year prize giving assembly. Please make sure that you ask for notices, check the website and Facebook for reminders and read the school newsletter.   We do our very best to give adequate notice of events and send reminders as we know how busy families are at this time of year also.
Our last day of school this year is Friday 15th December, and we close at 12.30pm.
School opens again on February 1st at 8.30 am, although the Office will be open before that if needed.  We will advertise January Office hours towards the end of the year.
Term 4 Inquiry 
This term our classes are investigating ways that we go about "Sharing the Planet" .  This will look different in each room and at each level dependent on the interests and knowledge of the students.
Inquiry is a process that allows students to find answers to their own questions on a given topic of study.  They follow a process of investigation that takes them from identifying their prior knowledge, through new learning and on to a social outcome or action.
The model we use at WRS is called STEPS:
Setting the Scene

Targeting the information

Exploring new ideas

Presenting findings and new learning.

So what?  What does this mean for us and our community?
Inquiry is about  getting students "from knowledge to understanding" – to see how their knowledge can be applied to a real life situation that makes changes that benefit themselves and others.   The social action part of the process can be as simple as seeing a need within our school right through to petitioning the local council or writing a letter to the newspaper.  Understanding that they have a voice and being encouraged to use it  is a first step towards participating in our democracy.
Cohort Entry
Over the last few months we have been involved in a consultation process with our wider community about the possibility of introducing cohort entry to Windy Ridge School.  Cohort entry involves a group of similarly aged new entrant students starting school together, rather than individually. Students would begin school on the term start date closest to their fifth birthday, rather than on their actual birthday. Cohort entry helps children to transition more positively into school, build relationships with their classmates and supports a smoother entry to school life.
The consultation process involved presenting a slide show about what cohort entry is and what the pros and cons would be for our school, followed by a questionnaire.  After gathering feedback from current parents, prospective parents, our staff and Board of Trustees, and local Early Childhood Centres, we collated the responses and agreed that there was majority of agreement for a shift to cohort entry.  After sending our findings to the Ministry of Education,  they gave us approval last week to roll this out from the beginning of next year.  Further information about cut off dates and start dates can be found on our website.
Reunion
Many thanks to all those who participated in events or contributed to fundraising at our Reunion last week.  Thanks also to the many people who volunteered their time to help out with stalls. It was a great success and really demonstrated the spirit of both the school and the community.  We are currently deciding what we will add to the Time Capsule to leave as memories for the next Reunion Committee.
Reminder –   THERE IS NO CAR-PARKING FOR PARENTS TO DROP OFF AND PICK UP CHILDREN FROM WITHIN THE SCHOOL GATES.  Please ensure you park sensibly and legally on the road outside the school.  School carparks are not available for parents to park in while off-loading children.   Other visitors to the school during school hours can park in the visitor parking in the back carpark between 9.00 am and 2.30 pm. (Mobility taxis use this space otherwise).
Upcoming Events and Trips
**** School Notices are available on the school website. ****
Craig Smith – Author Visit – Next Thursday Craig Smith author of the Wonky Donkey book will visit the school and present his new book and some of his other songs and stories. Wonky Donkey
Hell Reading Challenge – Our school is participating in the Hell Reading Challenge, which is being run in conjunction with the 2017 NZ Book Awards for Children.    Hell Reading Challenge
Assemblies for this term:  Week 4 – Team Fantail, Week 6 – Team Falcon, Week 8 – Team Pukeko, Week 9 – Prizegiving & Yr 6 Graduation.
Digital Citizenship WRS: 

Here are a couple of clips that may be helpful to watch with your family. 

Netsmartzkids RBS

– The Movie and

Brainpop Internet Safety Fun
Team Tui EOTC: Year 5 & 6 students will be participating in education outside the classroom in week 3.  Team Tui Year 5 & 6 EOTC
School Athletics Day – Friday 1st December from 11.15am
School Prizegiving Assembly – 11th December 11 am start
Cans for Good – This year Windy Ridge School will be participating in Wattie's Cans for Good! It is a national can 'collection, creation, education and donation' campaign run by The Salvation Army in partnership with Wattie's for New Zealand schools. Thanks to the incredible efforts of the 200 schools who participated in 2016, more than 92,000 cans were donated to Salvation Army foodbanks – restocking shelves in the high demand period leading up to Christmas. This year they hope to collect more than 100,000 cans. With Wattie's donating a further 25,000 cans, this will make an incredible boost to local Salvation Army food banks at a critical time of year. We would be grateful for any contribution you can make. We will collect cans up until 

November 3rd

 when we will work to create a fun image with the cans before taking them to our local Glenfield Salvation Army. If you have any questions please email Mrs Turner sturner@windyridge.school.nz We thank you in advance for your help.
Reminders
Sun Safety – This term all children will need sunhats at school every day.  Please make sure they are named.
Reviewing school policies –

Visit the website SchoolDocs – WRS
Enter the username (windyridge) and password (WRS0629).
Follow the link to the relevant policy as listed.
Read the policy.
Click the Policy Review button at the top right-hand corner of the page.
Select the reviewer type "Parent".
Enter your name (optional).
Submit your ratings and comments.

Online Learning Support – Sunshine Online; www.sunshineonline.co.nz or iPad and android app (yellow).  Username : windyridge1     Password : windyridge
Lost Property – please see the office or the hall kitchen for any lost items, please remember to name all clothing and hats.
Attendance – Please ensure that your children arrive at school on time and that we are aware of their absence by 9 am each day.  We do follow up lateness and absence as we are required to report on both to the Ministry of Education and the Board of Trustees.  If you are planning a holiday in term time please advise your child's teacher and the office.
Banking day is Thursday – please send ASB envelopes to the office.
Ez Lunch is available all days of the week. Please go to ezlunch.co.nz  to register and order.  More information available at the office.
WINDY RIDGE PARENTS Facebook – We have a closed Facebook page for Windy Ridge parents – you need to request to be part of this page.  It is a valuable page for reminders, information, and general WRS 'stuff.  https://www.facebook.com/groups/windyridgeparents/
Term dates 
School Terms 2017
Term 4      Monday 16 October – Friday 15 Dec
School Terms 2018
Term 1     Thursday 1 February – Friday 13 April
                   EASTER: Friday 30/03 – Tuesday 3/04
Term 2     Monday 30/04 – Friday 6/07
                   Queens Birthday: Monday 4/06
Term 3     Monday 23/07 – Friday 28/09
Term 4     Monday 15/10 –  15th Dec at 12.30pm
PTA News 
Mums Movie Night  – The WRS PTA presents Girls Night Out – A Bad Moms Christmas, Thursday 2nd November at 7.15pm Hoyts Wairau Cinema 6. Tickets $15 from the office.  PTA Movie Night
Glenfield Intermediate boys school shorts for sale only worn 2 terms
Navy blue – Size 10 – Excellent condition
Purchased from NZ Uniforms @ $55 per pair
Sell for $15 per pair
Phone (09) 443 0329
Mobile 027 2644490
O'Neill Surf Academy NZ
Holiday Surf Programmes at Orewa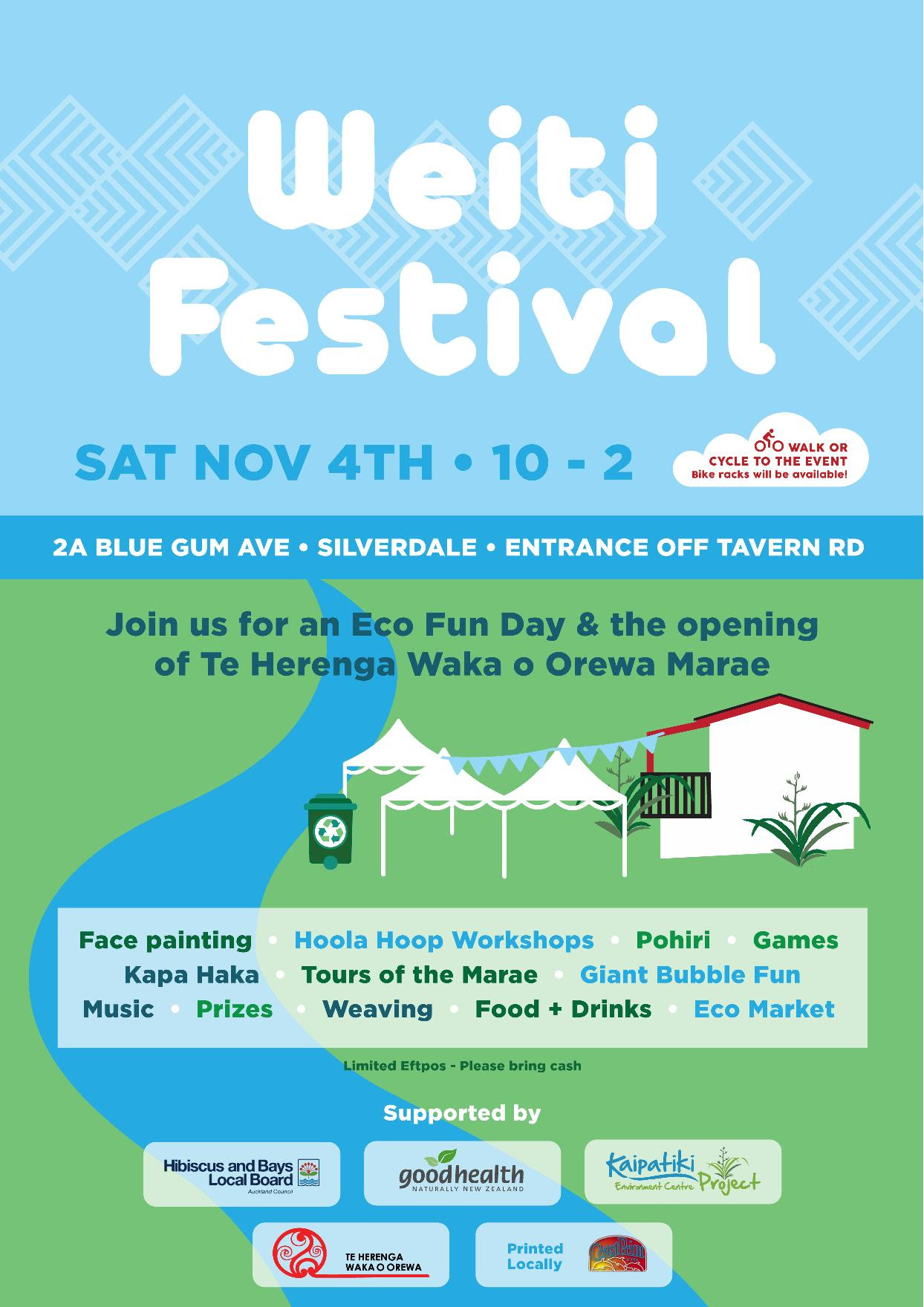 PARENTING ANXIOUS TEENS & TWEENS – Term 4
  Facilitator: Julie Walker
  Date: Every Sunday, 12th November to 19th November (2 sessions)
Time: 4:00pm – 6:30pm
Venue: Norman King Building, Northcote
  Cost: $50 Individuals   $70 Couples
Enrolments: learning@heartsandminds.org.nz or 441 8989
More details can be found on our website.
Birkdale North Music Centre Open Day
OPENDAY-BirkdaleNorth MusicCentre
 Is your child shy? Do they feel intimidated by the idea of public speaking and performance? Do they sometimes find it difficult to make eye contact? Do they just need dedicated time per week to just be CRAZY?! Come and join the revolutionary self-confidence programme – Marrzipan! We run awesome classes at school, which focus on key life skills and public speaking ability. We play fun engaging games and perform at the end of term once to parents and once to the school. All scripts are original, engaging, educational and HILARIOUS. You can sign your child up for a Trial Lesson via our website
www.marrzipandrama.co.nz
(we have contact numbers on there too, should you prefer to talk to a human!)
NZ Warbirds Open Day 12th November
Glenfield Rovers Summer Football
YOUNG AT ART – AFTER SCHOOL ART CLASSES (5yrs-15yrs) are open for bookings for Term 4 – FREE TRIALS AVAILABLE! Classes in Beach Haven and lots of other venues across Auckland. Inspire and encourage your young creative while they have fun learning technique and theory along the way.  For more information and bookings or to talk to us about a FREE TRIAL please check out www.youngatart.co.nz or email: admin@youngatart.co.nz
Kaipatiki Community Facilities Trust Sustainable Neighbourhood Project.
Boomerang Bags ` `made in Kaipatiki " is a community driven initiative tackling plastic pollution at the grassroots level through our KCFT Sustainable Neighbourhood Projects which is supported by the Birkenhead Licensing Trust.   The many dedicated volunteers get together to make re-usable bags using recycled materials as a means to provide a sustainable alternative to plastic bags in Kaipatiki.
To set the scene, of Plastic Free Kaipatiki, we absolutely need your help!   Keen Volunteers needed to help with cutting  and sorting the materials, pinning, ironing, stamping and sewing at the planned sewing bees.
All ages welcome! No experience required – sewers non sewers…….churches, community sites………every one volunteer is exceptional……..if you're keen please let us know,   or if you  can donate material for this programme…….or other ideas, we welcome contact Jill@kaipatikicommunityfacilitiestrust.org.nz   Let's see how many sewing bees we can add to the existing  at Bayview Community Centre,   Chartwell Hub and Beach Haven Community House.  Our  two lovely project leads Tracey and Alana……would be keen to hear from you.
The Facebook Page  Boomerang Bags North Shore Auckland https://www.facebook.com/groups/184754688701669/    Thank you.
.

Print or Save this Post